The Company
Florian Protective Services' goal is to provide quality Fire Protective Services to municipalities, fire departments, businesses and organizations in the State of Oklahoma. Florian Protective Services gives over-burdened and small municipalities/organizations the opportunity to save or generate new revenue.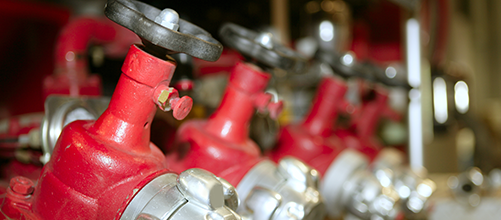 Florian Protective Services partners with an Oklahoma Licensed Fire Protection Engineer Company to provide an extended variety of quality services to architects, engineers, and building owners, in addition to municipalities and organizations.
The Owner
Adam Stuckey graduated with a Bachelor's Degree in Fire Protection and Safety Technology from Oklahoma State University in May 2006. While at school, he interned for a fire department in their fire prevention department. After graduating, Adam moved to a suburb outside Chicago, Illinois, and became a full-time firefighter while working for a company designing Fire Alarm System layouts and plans. In 2008, Adam relocated to Oklahoma City to work for a Fire Sprinkler and Fire Alarm company designing Fire Sprinkler, Fire Alarm, and Special Hazard Sprinkler Layouts and Plans.
Adam took his passion and experience to the next level and opened Florian Protective Services in 2012, and still serves as a full-time firefighter and paramedic for an Oklahoma Fire Department. Adam holds ICC Certification as a Fire Plans Examiner.